LIGHTFAIR 2019 – We would like to invite you to our off-site event May, 22nd
Lightfair 2019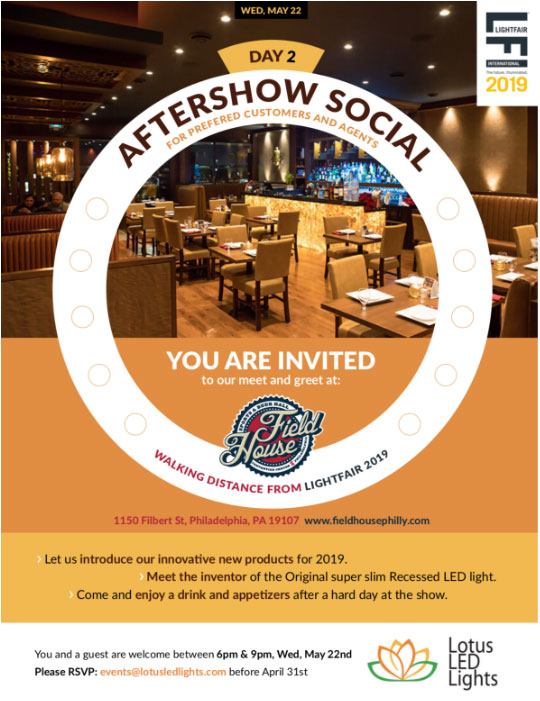 We would like to invite you to our off-site event that we will be holding on Wednesday, May 22nd. The venue is a short walk from the Lightfair show where we will be waiting for you. Join Georgi Georgiev, President and CEO of Lotus LED Lights, Bryan Lyall, VP of Sales, and Lotus's sales representatives for an evening of relaxation and informational solutions to your latest projects. For more information about the event please send us an e-mail at: events@lotusledlights.com. Don't forget to include your company name and contacts who will be attending.
Looking forward to seeing you there!
Never Miss An Update
Sign up & receive timely updates from Lotus LED Lights.
"*" indicates required fields